Under the Blade
Man, whatever they used to put me to sleep for surgery on Monday just will not leave my body. I'm still nodding off six days later. Good thing I don't operate heavy machinery for a living. Thank you to everyone for the well wishes!
The knee replacement surgery went relatively well. Apparently my weight trained young leg bones didn't want to give up the knee joint so easily and they had to saw, burn, and grind, super extra hard which has resulted in some pretty intense surgical pain that I wasn't expecting. Even so soon after surgery I'm able to walk and put weight on my knee with ZERO pain that I had before and it feels so good that I can't stop grinning. Ironically, now it hurts like an MF'R when I lie still and try to sleep instead.
At any rate, feels good to be recovering and getting back to 'normal' if I can remember what that is. It even took me longer to get back to newsletter writing as I wasn't expecting to need so much rest or feel so fuzzy headed for so long. Either way, let's rock on to milestone 1.0 and have a holiday season worth celebrating! WOOOO!
Behold…GRIMHOLD!
Have you seen it? Last Tuesday, to help make it up to everyone that we couldn't do a Twitch broadcast, Kola shared with everyone a nice render of the completed new Grimhold character. His render is attached to this newsletter in case you missed it. I don't know about you, but I already can't wait to see Grimhold take a few rounds out of someone's Vader caw. It's a match that has to happen!
Next Gen Rush
Speaking of caws, the crew and I were talking about which Uprising roster members to update next and OUTTA NOWHERE community member and modder, Voy, shares with us this sexy screenshot of his updated hi-res G-Rush. Nice, eh!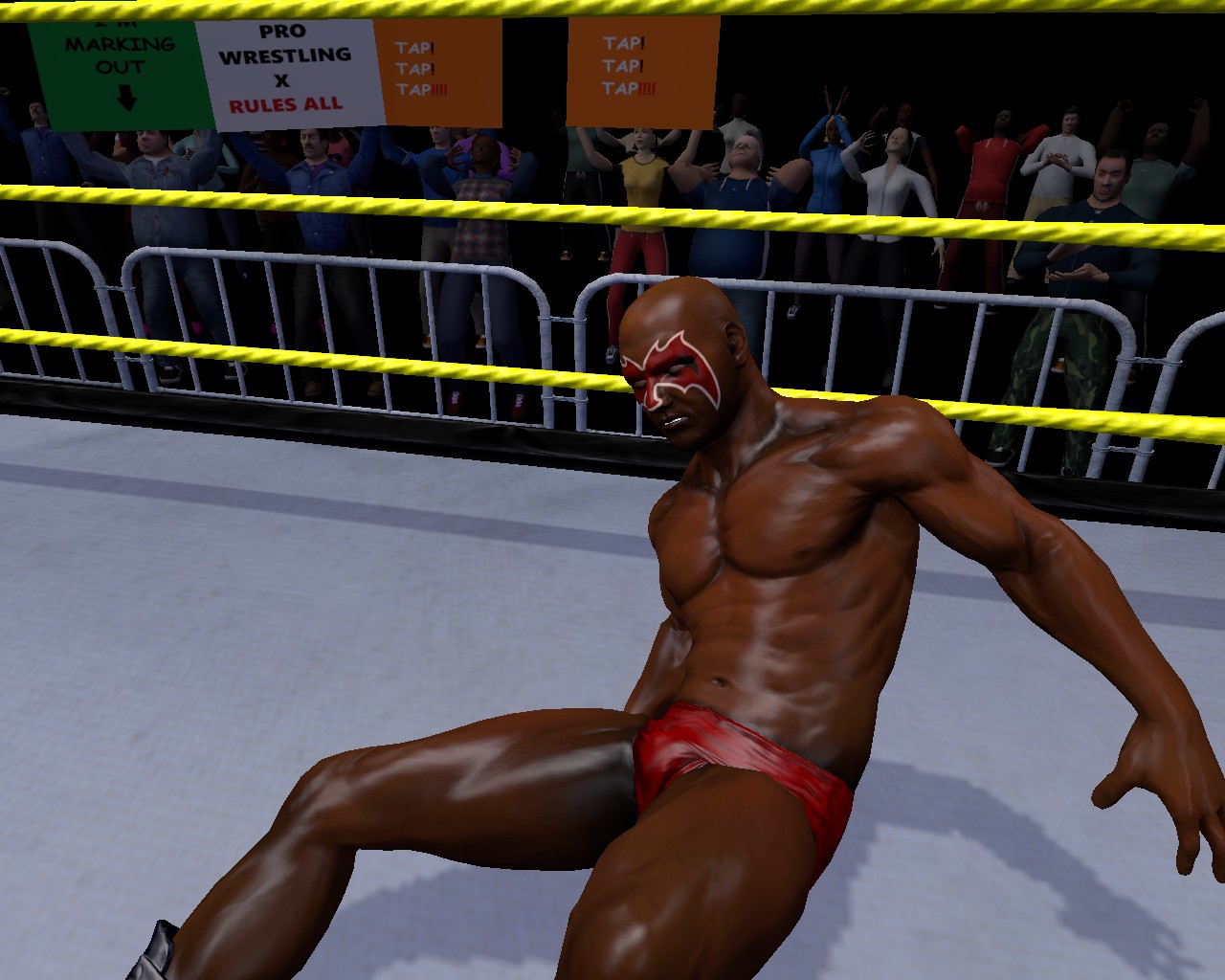 Patreon
It's been a while now since we've added so many new supporters and I get asked a lot about using Patreon to fund development. To make a long story short, we really need to prove we can be a viable business the old fashioned way, which is, make a good product that sells enough to fund its own development. A business model like Patreon could be used but only if it made an actual difference in development.
Raising money for me, personally, does nothing to speed development. But if we did a short Patreon campaign where the monthly pledges were used to hire an animator away from his day job for six months (for example) to animate for PWX full time for a chunk of time, that could work. Or maybe a campaign where the pledges go directly towards full time development of a specific feature (full set of creation and mod tools for example) with a set start and end date, that could work.
But really, even though it's smart to always be open to new and exciting business models, we are currently focusing our efforts on nothing but the 1.0 milestone deliverables. After we get there we can look around and see where best to go from there.
In the meantime and in between time, that's it, another edition of Wrestling Gamers United.
« Previous : Tagged with newsletter : Next »